Via the settings cog in the app menu, you can select Preferences and adjust your Augmentation preferences at any time.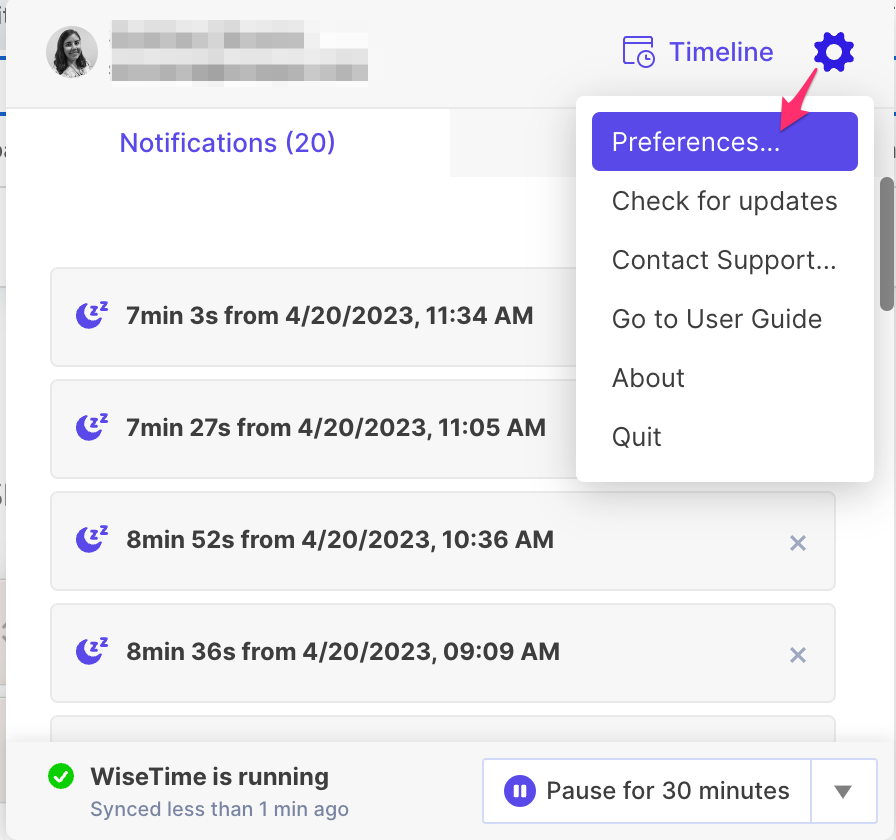 What is Augmentation?
Augmentation is a feature that allows the WiseTime app to access additional metadata to enable enhanced tagging. In the preferences settings, you are able to decide if you wish to enable this feature, as well as turn on or off email and web browsing augmentation independently. 
A note on metadata storage
Please note that any metadata captured is used solely for the purpose of enhancing tagging. Metadata is not accessible to the user or team, via reporting or visible to any connected systems.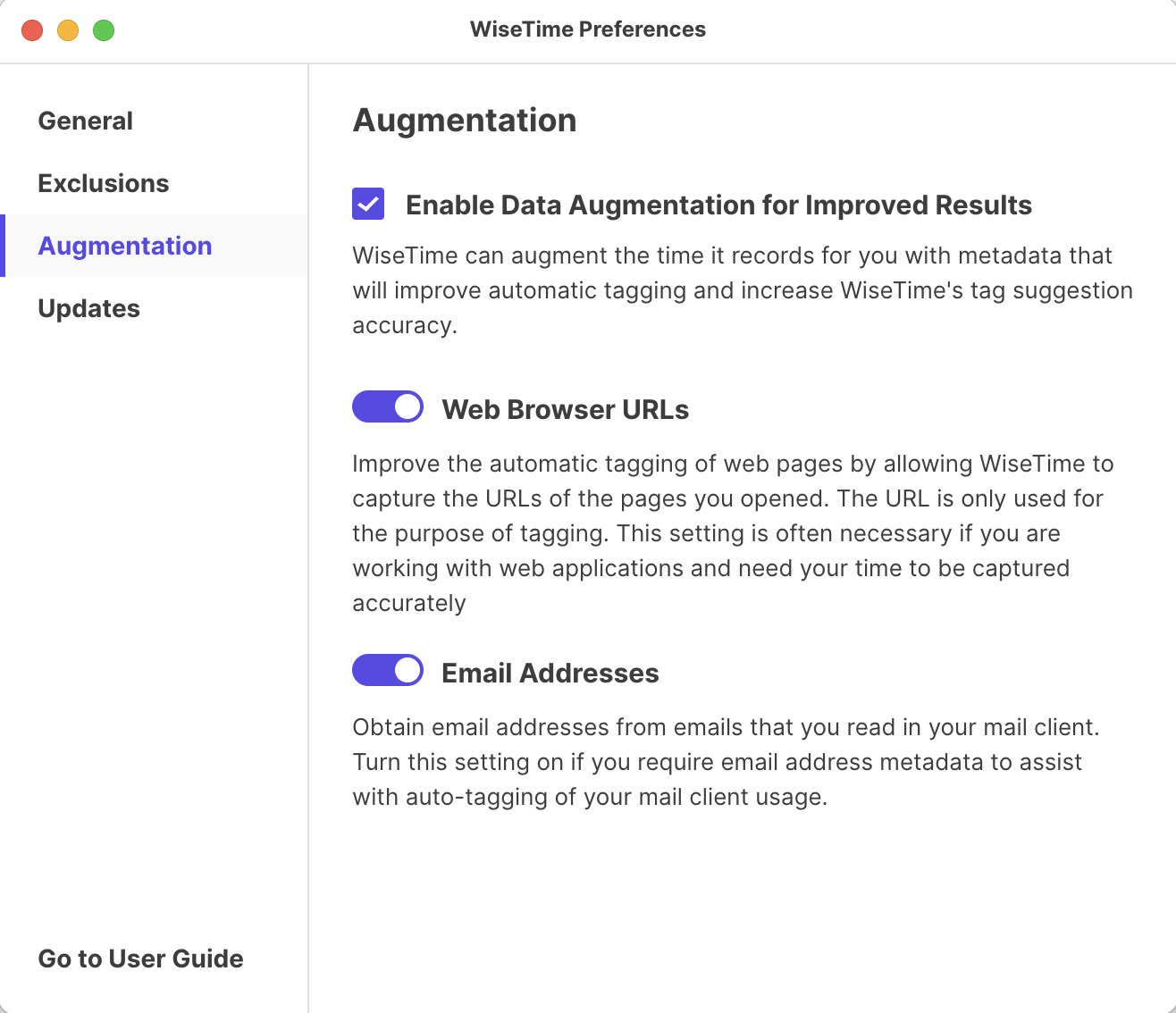 Email Augmentation
When Email Augmentation is enabled, the WiseTime app is able to access the To: From: and CC: details of emails, in addition to the email's subject line. This information will then be added as metadata to the time row and tags can be matched based on these email addresses. 
This feature is really useful if you have fewer projects or are working only on one project per client. This way, each time you interact with that client via email, the metadata will be able to assign the time to that project even if you do not directly reference the case number in that email subject line. To do this, add the relevant email addresses to the keywords of the project you wish to tag. See more on adding keywords here. 
The email clients that augmentation supports are:
Win: Microsoft Outlook 
Mac: Apple Mail, Microsoft Outlook
Web Browsing Augmentation
When web browsing augmentation is enabled, the WiseTime app is able to access any metadata that is present within the URL of the browser window, in addition to the browser title. This information is then used to find any matches within keywords and tags to enhance auto-tagging capabilities. 
This feature is great for any applications that do not use very prescriptive window titles but have richer URLs. For example, if a browser accessible software you use has a generic window title (eg, Projects) but the URL contains the specific information of the window (eg, www.application.com/projects/client123) the WiseTime app will be able to detect 'Client 123' from within the URL and match it to any relevant tags. 
The browsers supported by augmentation supports are:
Win : Chrome, Firefox, Edge, Internet Explorer
Mac : Chrome, Safari