The WiseTime desktop application and Timeline have multi-language support. 
Set your language preference for the desktop application
To set up the language preference for your desktop application, open your desktop menu, click the Settings cog, and select Preferences.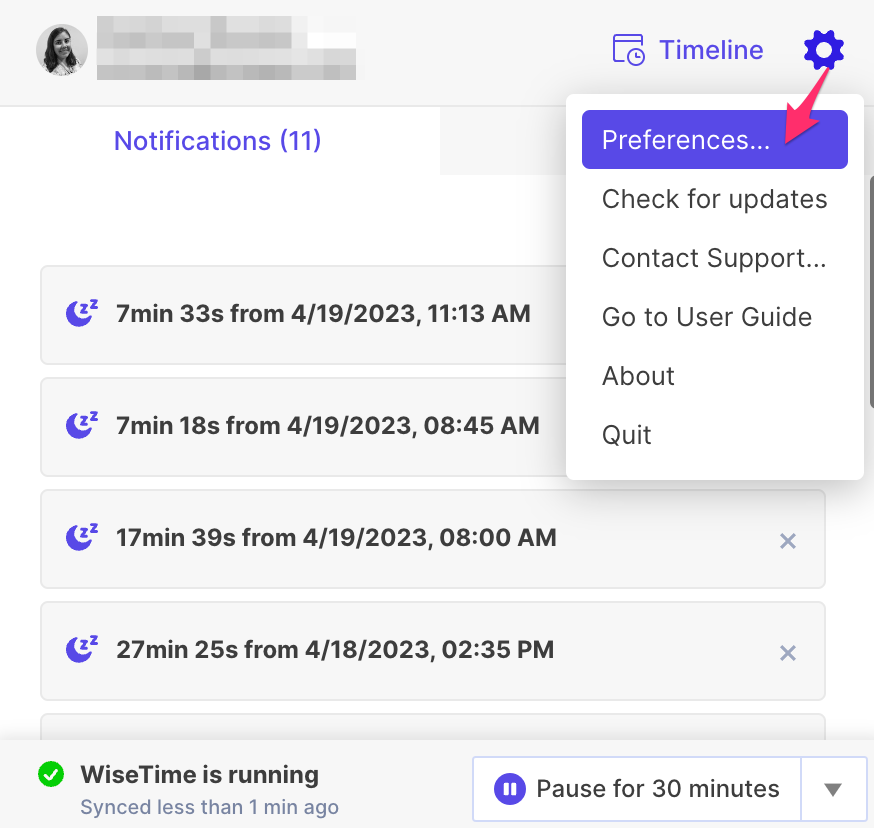 In the General section, you will see a dropdown with language options.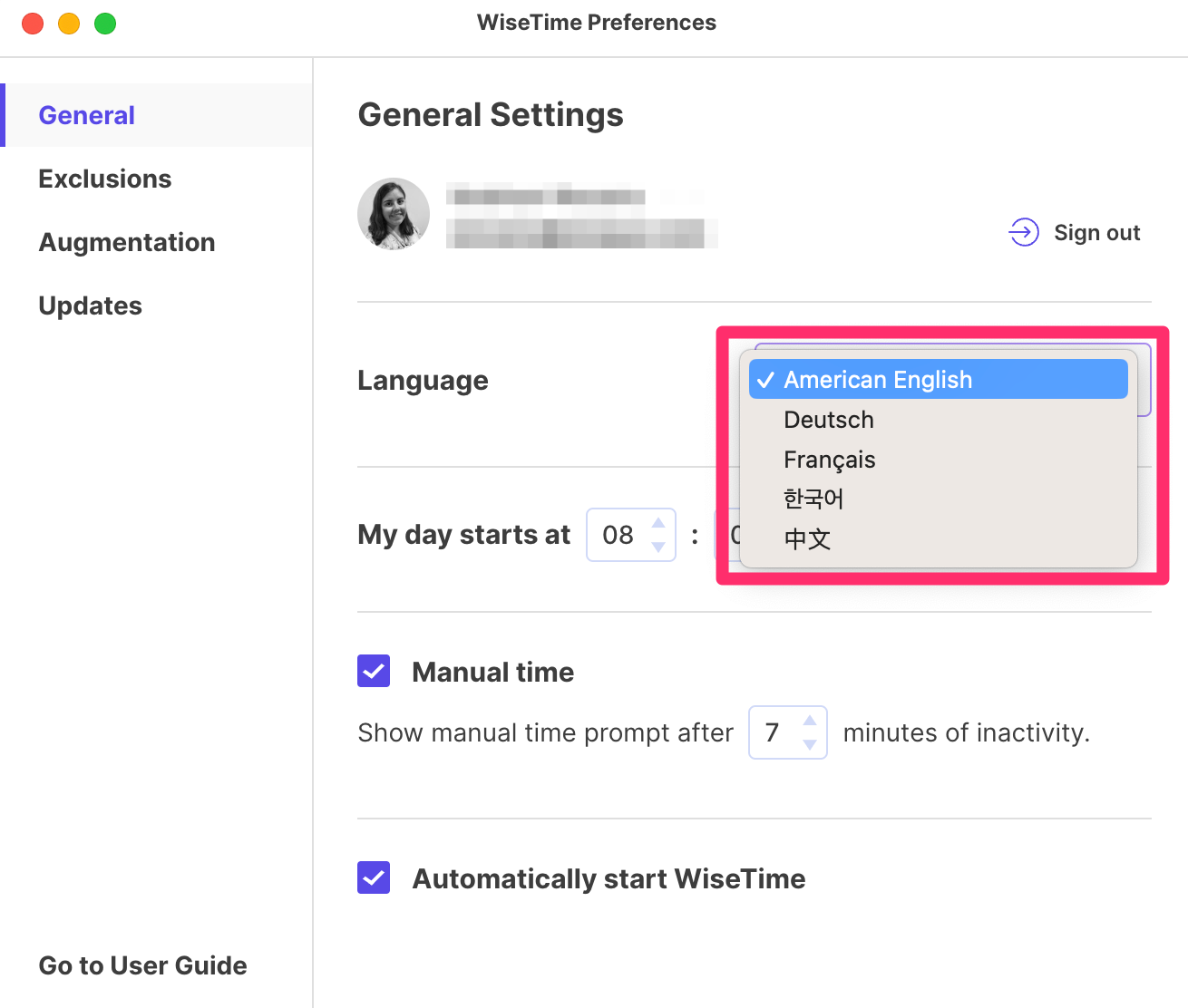 The WiseTime desktop application currently supports the following languages:
English
German
French
Korean
Simplified Chinese
These language options will affect only the desktop application elements, such as the preferences screen, the manual time prompt, and any other desktop application messages.
Set your language preference for your Timeline
The Timeline uses your web browsers preferred language settings to determine which language is displayed. 
The Timeline currently supports the following languages:
English
French
German
To set the language preferences for your browser, please follow these instructions: