WiseTime is made up of two components:
The desktop app that you install on your computer which captures your tasks as you work

The Timeline that allows you to review your activity, post time to your team and generate reports
These two components are separate but work together to give you your private timeline. You can be signed into multiple desktop apps on multiple computers to track your time on each, and it will be seamlessly sent to your Timeline You can then check your Timeline from any device - anywhere - simply through a web browser.
Logging in and out of your Timeline is separated from the desktop app to allow you this flexibility so that you can access the Timeline anywhere without affecting your application(s).
To log out of the desktop application:
Note: logging out of the desktop app also logs you out of the Timeline.
Open the desktop app menu, select the settings cog and then select 'Preferences'
In the 'General' settings, click on 'Sign out' beside your account credentials
Once logged out of the desktop app, no time can be recorded. You will need to open the app via your Applications menu and login to start WiseTime again.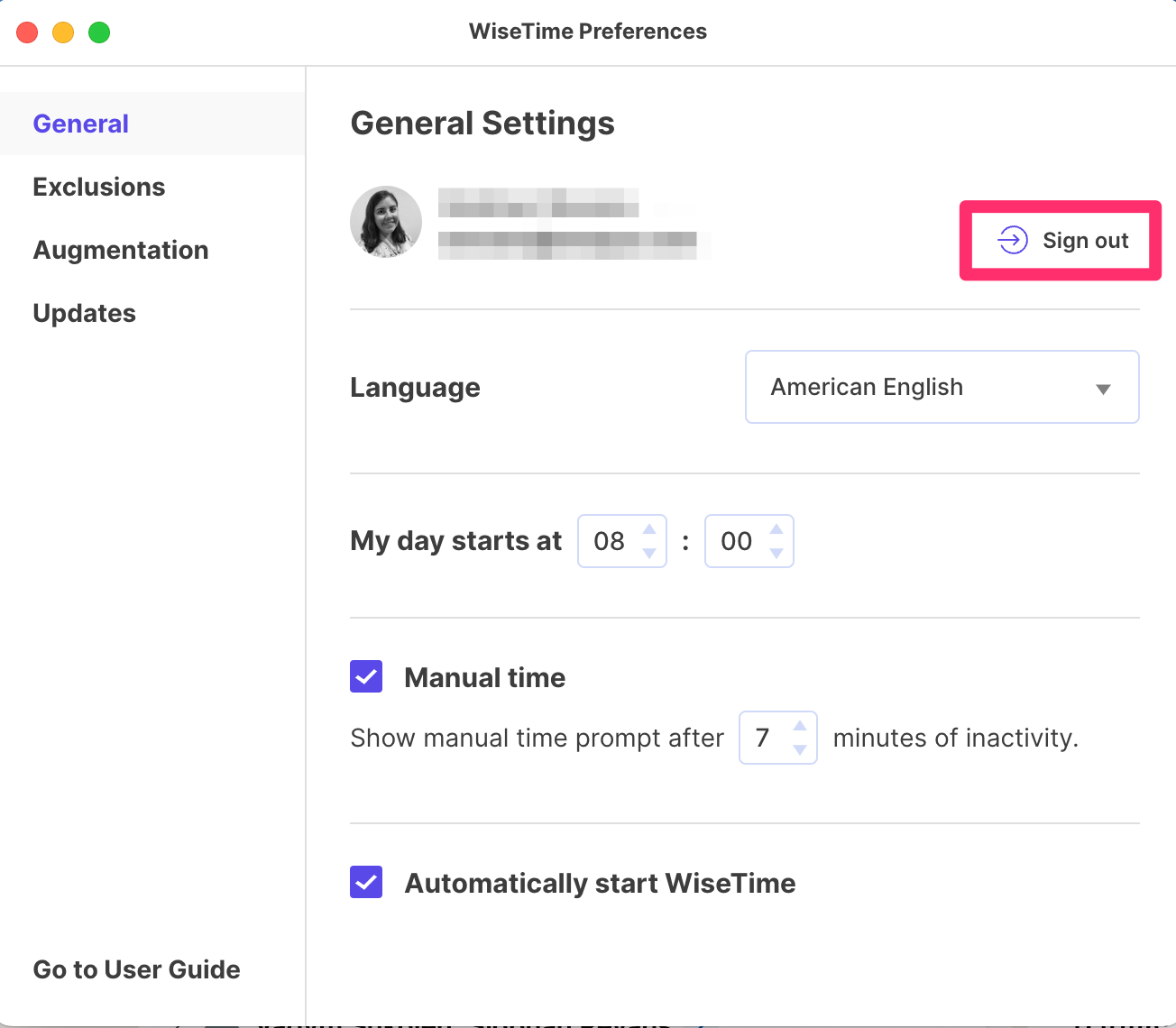 To log out of the Timeline:
Note: logging out of the online Timeline does not log you out of the desktop app (refer to above). 
To log out of the Timeline, simply click on 'log out' from the bottom left of the side menu, which is accessible from every page of the Timeline.