In the Connections section of the Team Settings page, managers and administrators can set up the preferred connection settings for the team. Here you can manage API keys that enable your connections, and also specify custom configurations.
Connection property settings
The connection settings (accessed by clicking on the cog icon) are used by system administrators to manage advanced properties of connections to billing or docketing systems, for both cloud-based and managed on-premise connections.
Requesting an API key
If you need to set up a managed, or non-cloud based connection, this is where you can request (2), copy or remove (1) API keys.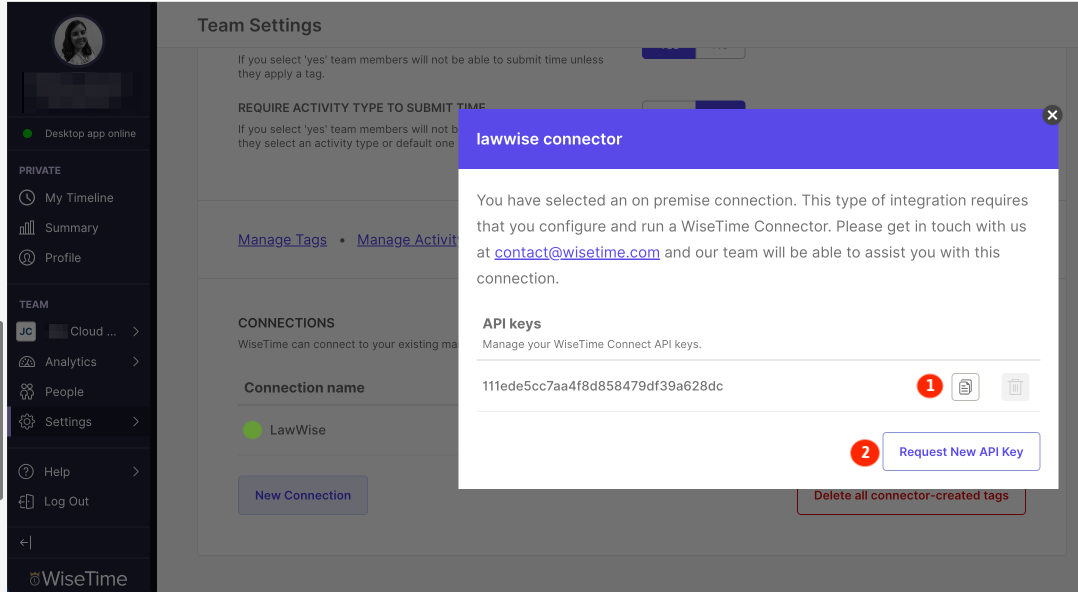 A note on Team Member Settings
In order for a team member to be able to post time to your connected system, either the email address used when registering with WiseTime or the `external user id` must match the email address used in the connected system. These settings can be checked and adjusted by Team owners and administrators via the People menu on the side bar.