The time markers allow users to add 'Notes' to their timeline information of the tasks that they are working on.
For example, if you use Westlaw there is no useful information that WiseTime can detect from the URL so it can not be identified how much time was spent on what.
To add a time marker to your Timeline, follow the steps below:
Open the WiseTime Desktop App

Select the Mark Time tab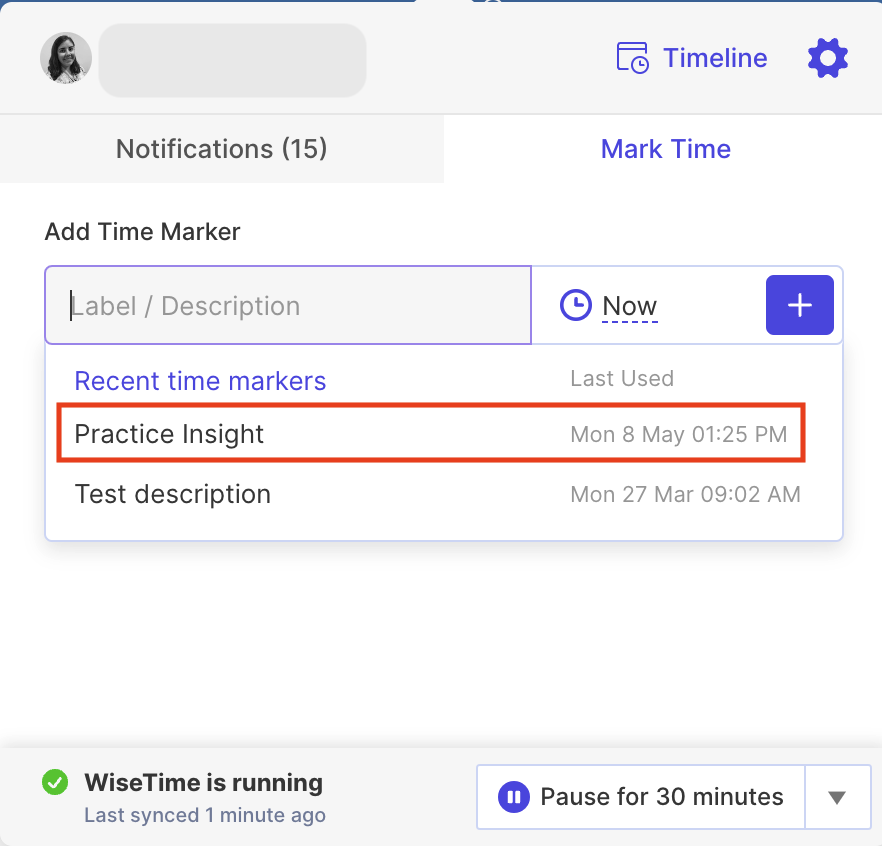 Add a description and the time

Recently used time markers descriptions are remembered for you to re-use

The label/description can be a project/client name or a case/matter reference

Click the icon to add this marker to your Timeline
The time marker will then be added to your timeline with the necessary time rows appearing underneath that relate to the marker.

Users can add time markers when they switch working between matters (can add the matter name/number to the time marker label/description) so that there is more context in the Timeline for when time needs to be posted.