Whether you start your day in New York and finish it in Chicago, or if you're going halfway around the globe, WiseTime's clever timezone detection will always detect the local time you were working in and document the changes. This make it easy for professionals that travel frequently to effortlessly and seamlessly keep track of their activity as they move from one city to another. 
How our timezone handling feature works
When a timezone change is detected, the WiseTime console will display a banner showing the change.

The banner shows what the timezone has changed from, as well as what it has changed to. Everything above the banner will continue to be shown at the local time that it was recorded in, while everything below the banner will now be recorded in the new local timezone.
Each time a new timezone is detected, the banner will appear documenting this.
For all the entries in your timeline that were recorded in timezones other than the one you are currently in, the relevant timezone will appear next to the hour block.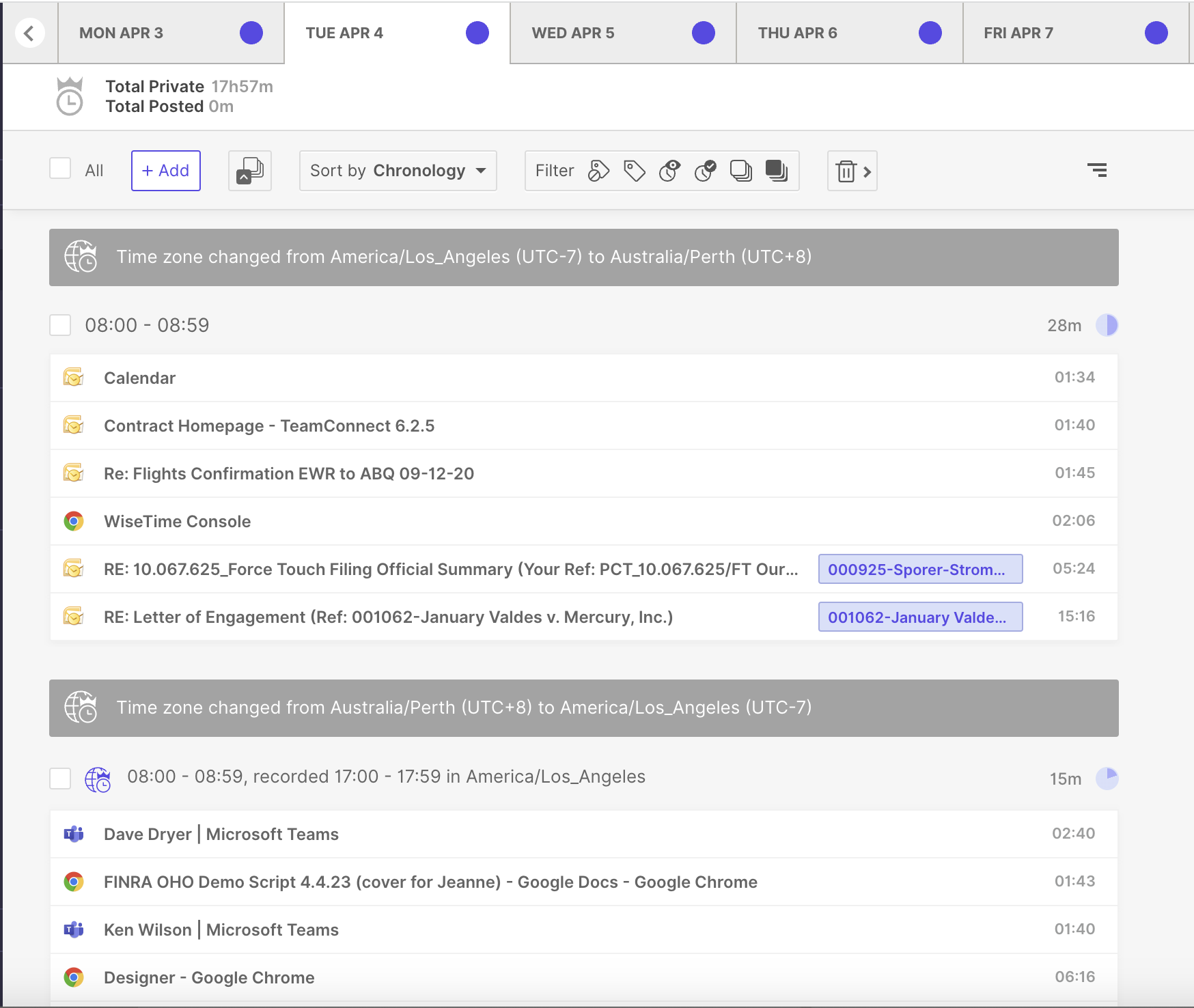 NOTE: to benefit from this feature you must enable location services on your laptop, and have the timezone selection on your profile set to 'autodetect'.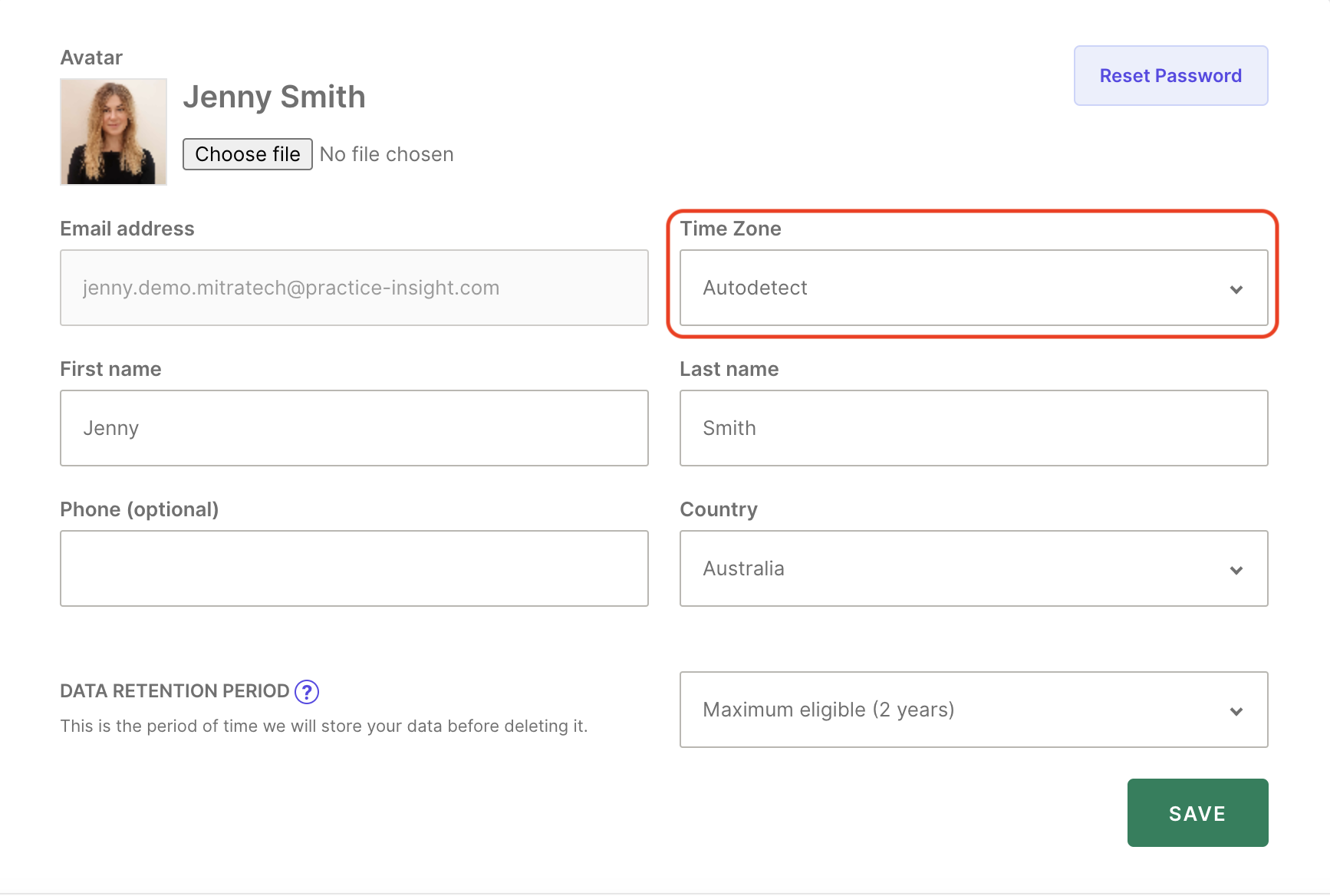 Viewing the timeline in a specific timezone
To aid you in reviewing your activities in certain timezones, you can also adjust the timezone you are viewing the console timeline in. This does not alter the timezone that the activity was recorded in, but simply adjusts the hours to reflect the timezone chosen.
You can update the timezone you are viewing the timeline in from your profile page.
---