Your time entries are private to you until you post them. Once posted, Team Managers and Owners can view your time entries in the report's section. If you have an active connection, it is only when you select and post your time that it is sent to your connected.
Posting your time entries is final, so make sure you review your time entries carefully, removing, adding or tagging prior to posting.
You can post individual time entries, groups of entries, or a full day of activity.
Posting individual time entries
To select an entry for posting, click on the row you wish to post. It will become highlighted in light blue and appear in the right-hand action pane. You can select as many rows as you would like to submit together.
You can review your selection in the action pane prior to posting. You will not be able to alter tags or activity types after you post the entries so be sure to check that these are correctly assigned. You can add bulk tags from the action pane, which will apply to all rows selected, or you can add tags to individual rows in the timeline.
Once you are ready, simply hit the 'Post' button.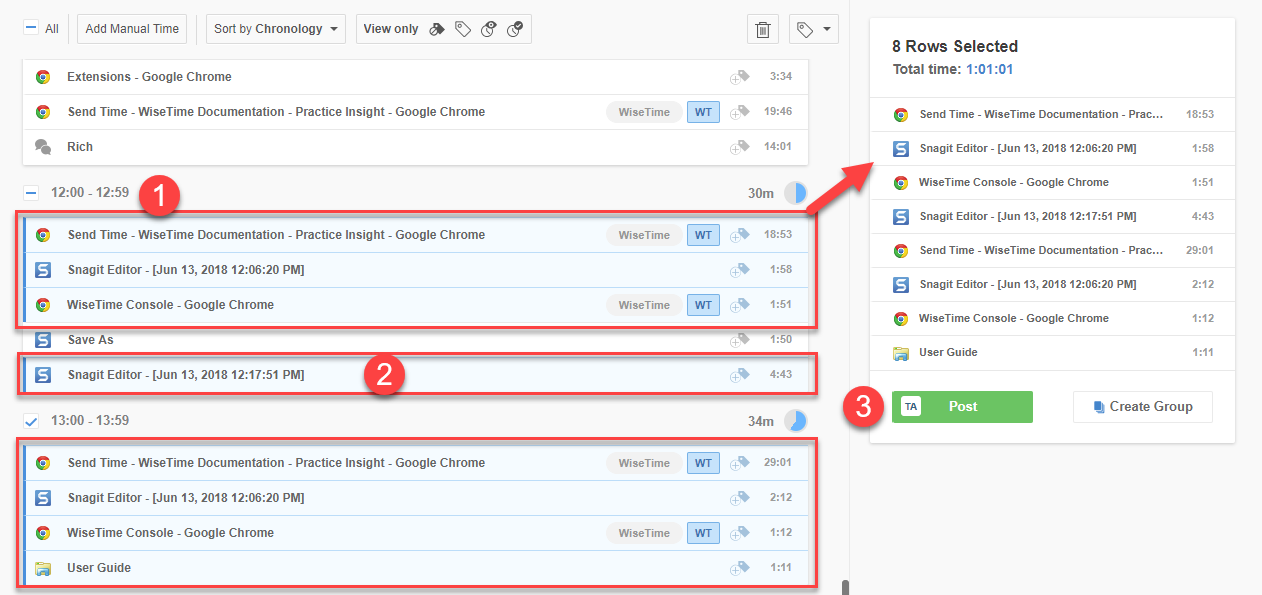 Posting groups of time entries
If you have already created the group, simply click on any time entry within the group and the whole group will appear in the right-side action pane. You can then choose to edit and post the group of time.
If you would like to create a group, select the time entries you wish to group, click on 'Create Group', and add the details for your group. Click 'Post' when you are done.
For more information on creating and using groups, read the full article on grouping here. 
Posting a full day of activity
To post all your time entries for the day, select the 'All' checkbox (1) at the top left of your timeline. Next, review your time (2) by verifying all tags have been assigned.
All selected time entries will appear in the action pane on the right and you can hit the Post button (3) at the bottom to post these time entries to your team and your connected system.
Be mindful that you cannot un-post entries, so double-check that tags and activity codes are correct before posting all entries.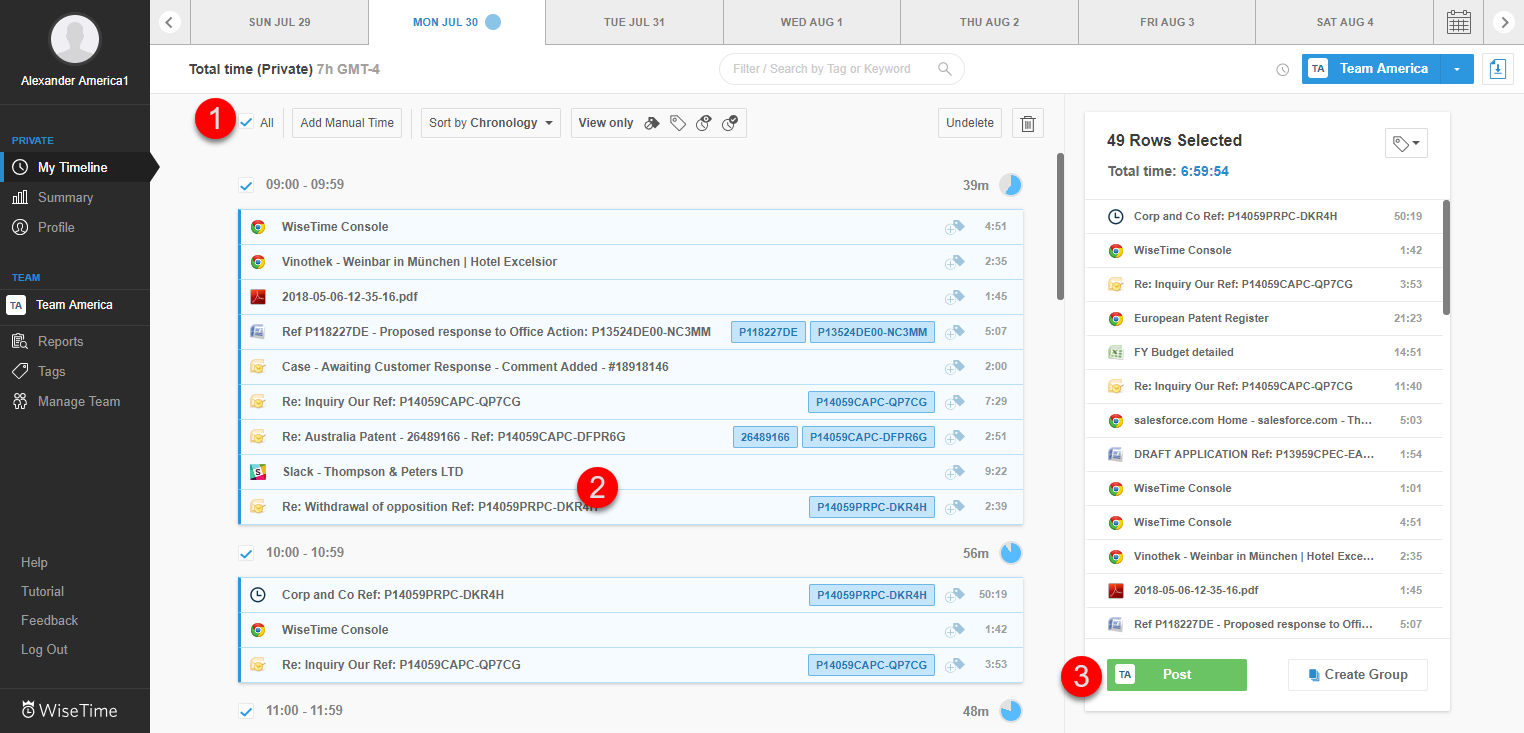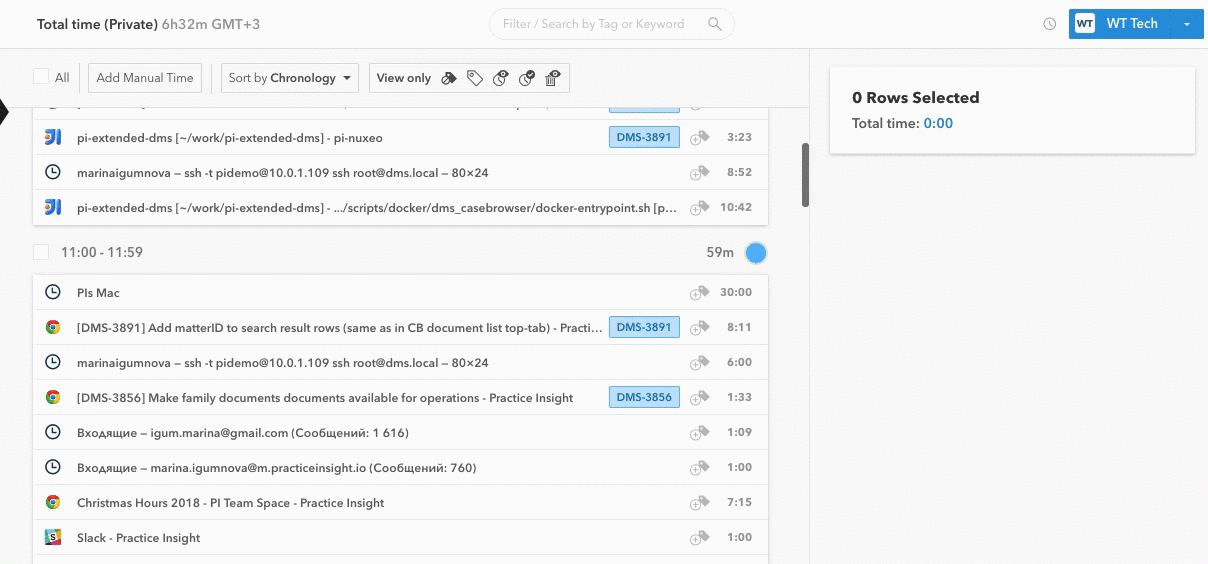 ---