The latest Microsoft Outlook for Mac does not currently support AppleScript. AppleScript certain automation functions in the Mac application eco system and it's the mechanism that allows WiseTime to capture email augmentation data, such as an email's subject line as you read or write it.
Microsoft are currently developing a solution in order to support AppleScript in the new Outlook for Mac application and estimates availability by November 2023. 
What does this mean to you?
Without AppleScript the WiseTime app is unable to read important subject line information from your emails. Instead it will record only the inbox's name. This means that email activity is recorded as one lumped time entry and matter IDs are unable to be detected – having consequences on WiseTime's ability to recognise matter references or other keywords and automatically tag your time that you are working on emails with the correct tags.
Example of a time row WiseTime capture without AppleScript:


Example of time rows WiseTime captures with AppleScript enabled:
To ensure that you can continue to optimise the email augmentation feature for Outlook for Mac with WiseTime, you can revert to the legacy Outlook version though, without any limitation. To do this please follow the below steps:
When in the Outlook app, click on "Help" in the toolbar
From the drop-down select "Revert to Legacy Outlook"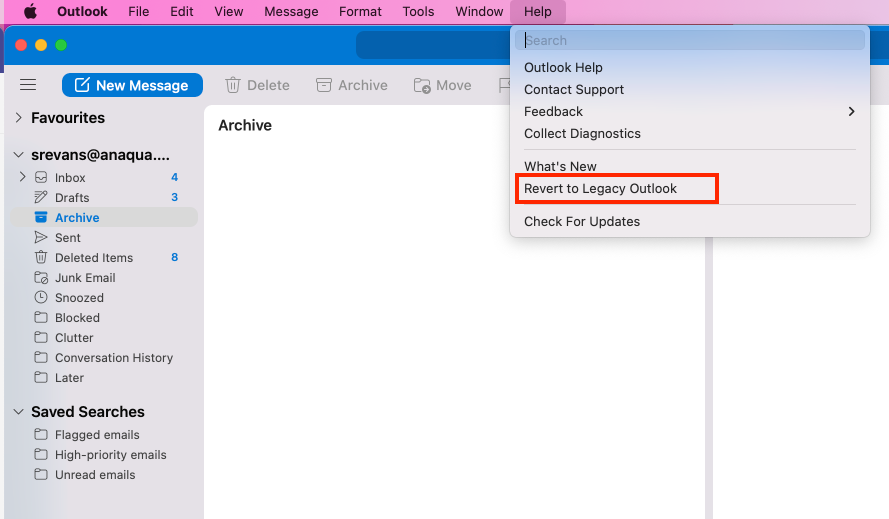 A pop-up window will appear, click "Revert" which will then quit the app and re-launch it.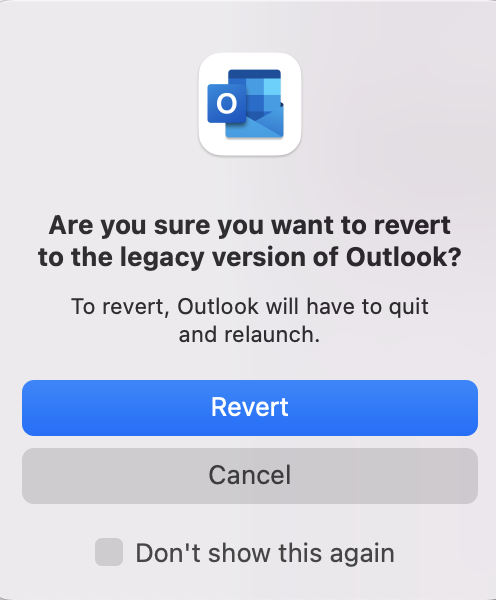 Once done, you will see the timeline detail you have gotten used to and should see time entries for each email that you worked on separately.