Activity Types offer another way to categorise your time entries to make them more meaningful to you. If you have an active connection, these are usually set up to correspond with billing codes in your connected system.
To select and assign activity types to your time entries, you can use the same methods as assigning tags. The delta icon

is always located next to the tag icon, allowing you to select and assign a pre-defined activity type.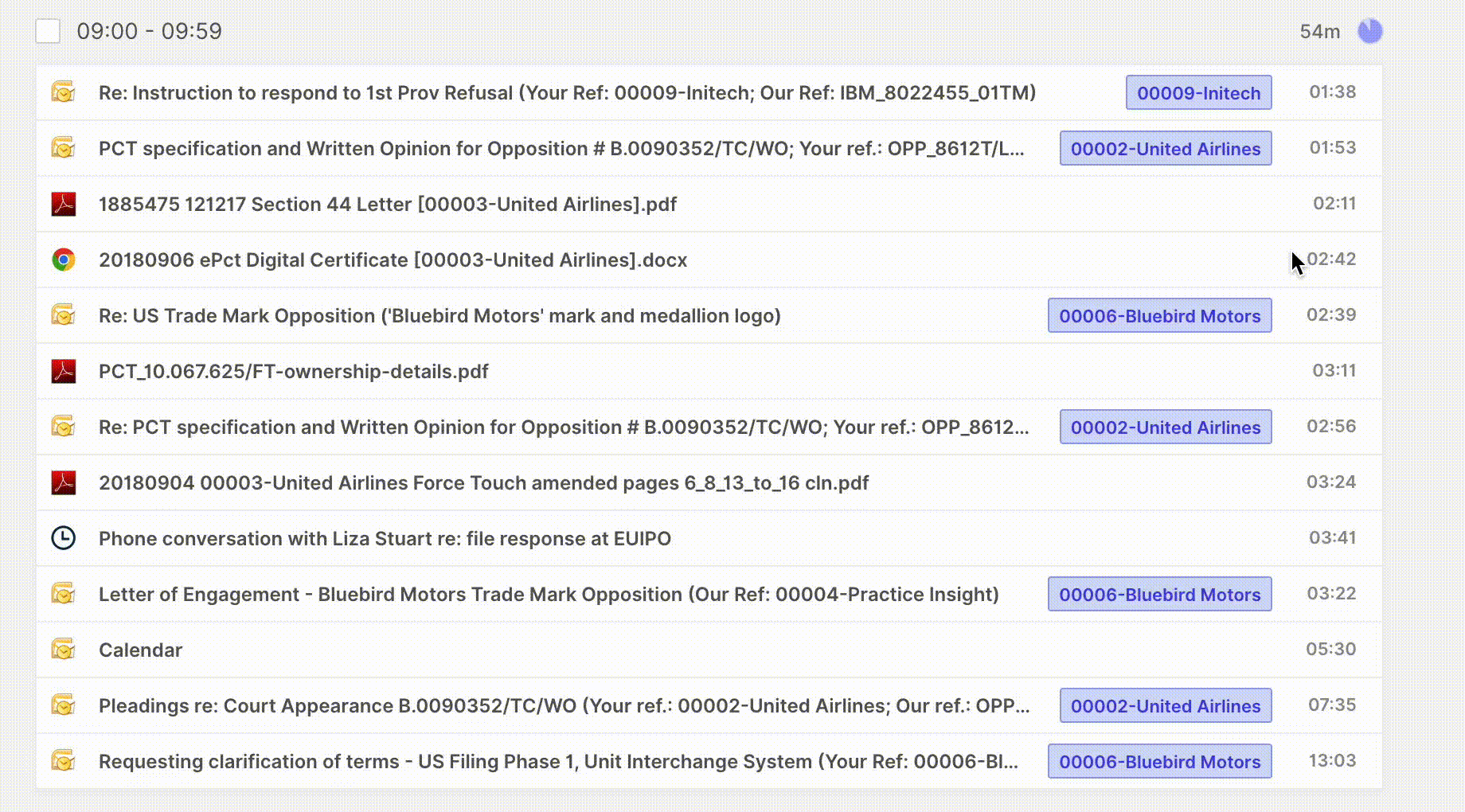 Activity Types Favourites Short Cuts
You can add your most used activity types (or billing quick codes) to your favourites list to make it even faster to tag them to your activities. Simply look up the activity code from within the timeline and click on the star icon to the right of it.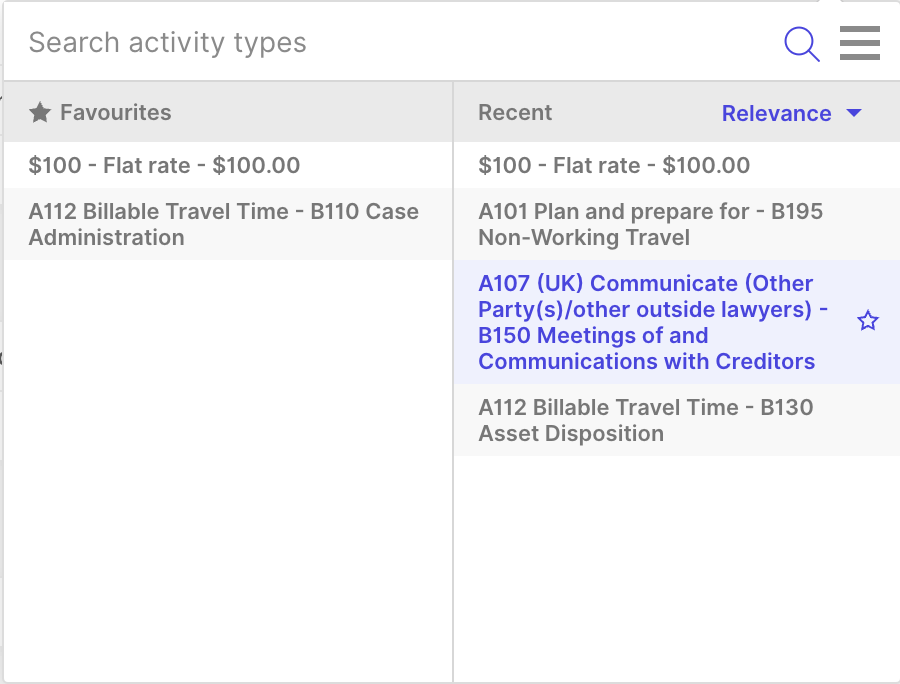 You can add as many activity types as you like to your favourites list and you can always remove them. Once they are on your favourites list, they will always appear on the left hand side next when you are tagging your activities.
Administrators can set up activity types for their team and allocate them to corresponding codes in their connected system. For more information on how to set up and manage activity codes please read: